What are the offers provided by us
Leverage the capabilities of professionals with specialized skill sets by adding them to your existing workforce in a hassle-free manner and saving up to 60% of your project cost. Meet your seasonal or project-based needs for particular talents from our talent pool who have a proven record of transforming things digitally. We offer junior/mid/senior developers having deep knowledge of a wide range of technology stacks including the latest frameworks like Flutter & Hyperledger Fabric .
We understand the challenges in software development and help you reduce the time to form your in-house development team. We help you rule out the difficulty of finding dynamic resources with multiple skills and deal with unexpected workload issues or complex tasks effectively. Scale-up/down, revamp, replace your development team at ease as conventional staffing is already a thing of the past.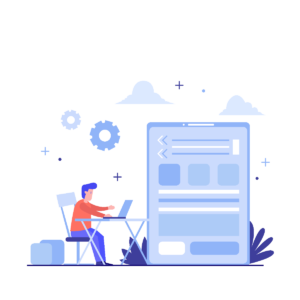 How we help to our people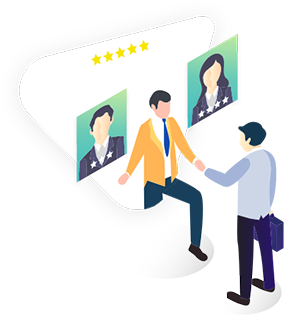 Access to a larger talent pool
Hiring full-time staff restrict your power to access trending talents. KenmugRage's staff augmentation service solves this by giving you access to our large pool of sought-after talents. Fix the lacking skill you need in your in-house development team with our trained developers having supreme domain knowledge and experience across frontend, backend, mobile app development technologies & frameworks.
Whenever you wish to scaleup for immediate growth needs or carryout a limited-period trial in operations, investing in a full-time resource will cost you more money and time involved in finding, interviewing and training the resource. The onboarding process is more like 'hire-on-the-go' where you can scale from a team of 5 to 30 in less than 3 days while the productivity starts from Day-1.
While we provide you with the talents for your needs, you still retain control over their work and management. Unlike outsourcing where a project is entirely transferred to an external unit, staff augmentation ensures that management still remains in your hand. This control allows you to shape the project as desired in a truly independent manner.
Staff augmentation ensures a cost-effective means to fix the skill gap in your development team. Office space, equipment, employee benefit costs, all these constitute a large part of your operational expense. You never have to bear these long term costs as resources are hired only for a limited time. In addition to saving the cost of hiring, you also save the cost of losing an employee as well.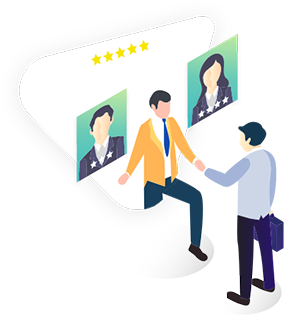 It's All Begin With A Word