While 2020 was not the year that anyone had anticipated, yet it undoubtedly accelerated the pace of digital transformation. It compelled organizations from diverse industries to strongly consider moving to the cloud. And, the insurance business as part of the financial services vertical were no different.
Insurers were initially cautious about moving key businesses to the cloud. But they are now looking at redefining the landscape with collaborations. They are set to capitalize on the surge in insurtech alliances triggered because of the COVID-19 pandemic.
If you are someone who wishes to harness the benefits from cloud adoption for your insurance business while making the transition journey smooth & successful, then this article is for you!
Key Contents
Why insurance companies are moving to the cloud
Benefits of cloud adoption in the insurance industry
Cloud adoption challenges for insurers
Best Practices for Cloud Migration in Insurance Industry
Top 3 cloud service providers for insurers
Steps to seamlessly navigate your cloud migration journey
Must-have modules in a cloud insurance platform
Cloud use cases for the insurance industry
What the future holds for insurers
Why Insurance Companies Are Moving To Cloud
The cloud has revolutionized the way companies work. Ranging from its on-demand scalability to pay-as-you-use flexibility and centralization to easy access for improved disaster recovery; as it brings vital business benefits for insurers such as:
Achieve speed-to-market edge
Launch new products faster
Improve risk management
Ensure business agility
Drive innovation with process automation
Meeting compliance & sustainability norms
Why Now Is The Time?
The cloud value proposition has never been more compelling for insurance carriers
Costs have considerably reduced over the past decade with structural improvements in pricing
The market for public cloud services has expanded at a CAGR of 30% and is anticipated to grow from $300 billion in 2020 to $411 billion by 2022.
Service providers are now also co-investing in cloud adoption journeys for committed workload consumption. This is a lucrative enablement lever to leverage.
Benefits Of Cloud Adoption In The Insurance Industry
Offers a Competitive Edge
Insurers can integrate multiple products and offerings while catering to the unique needs of their clients in a more connected environment. Cloud-based onboarding systems help automate the enrolment procedure to ensure real-time validation of eligibility and policy pricing, enabling you to personalize the entire policy buying experience.
Eliminates IT Backlog
Insurers are faced with a major challenge of replacing their legacy systems and moving all their policyholder data that sits scattered across several platforms. It accelerates digital transformation towards a complete tech-led business foundation. Leveraging the speed and scalability of platforms to escape the need to address this costly and time-consuming slowdo

Benefits Of Cloud Adoption In The Insurance Industry
Streamlines System Maintenance
Insurance is a complex business with sophisticated core systems ranging from underwriting, billing and policy buying support to claims processing, customer service & risk management.
Migration to the cloud helps streamline system maintenance by automating the processes. This helps insurers keep up with the latest compliance regulations and ensure a seamless customer experience.
Expand Reach Globally
Insurers who seek to expand their footprint worldwide can leverage solutions to ensure greater agility and standardization across different geographies.
Ready To Enter The Digital Era Of Insurance?
We can help you secure your future success with new digital capabilities that harness the power of the cloud.
Cloud migration in insurance helps secure the future of the industry though it is not without challenges. It demands careful planning, substantial time and adequate resources.
Having a technology partner that both understands the complexities of the commercial landscape and has extensive experience in implementing enterprise-grade cloud infrastructure can help you build the right solution for your insurance business.
Cloud Adoption Challenges For Insurers
In the distant future, there looms possible competition from deep-pocketed players like Google, Amazon & Facebook. Amazon is already looking to disrupt the insurance industry in the UK, France, Germany, Italy & Spain. From optimizing operational costs to improving overall accuracy and enhancing customer experience to maximize the returns on allocated resources, insurers are fraught with challenges on every front.
Additionally, IT budgets are being further squeezed, making it all the more challenging to implement new solutions and drive innovation. But the major bottlenecks that limit carrier's ability to migrate are: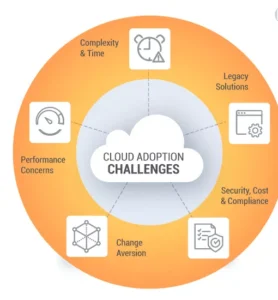 Complexity & Time: Insurers are still relying heavily on legacy development environments, outdated mainframes, and old-school techniques and languages. A vast majority of them are still burdened with obsolete on-premise infrastructure.
Legacy Solutions: Many legacy apps are needed to retain historical data. Plus, substantial administrative processing power is consumed to collect data from disparate databases.
Performance Concerns: Core system functionality is a key concern for carriers, keeping them from taking the leap and moving their mission-critical applications.
Change Aversion: The challenge of improving traditional governance processes by developing a well-structured service assessment from scratch when migrating.
Security, Cost & Compliance: There are other challenges such as governance and risk controls (GRC), rewriting app architecture, estimating the total cost of ownership, latency and downtime, interoperability issues, bandwidth expenses, and dependencies on non-cloud solutions.
Even if insurers can tackle some or most of these challenges, there are other impending issues like investing in the teams, tools, and systems needed for a seamless transformation. For these reasons, it is important to predict your future needs and plan for the adoption in advance. To ensure a successful transition, start by understanding which model best suits your business needs.
Best Practices For Cloud Migration In Insurance Industry
The most common mistake that companies commit is presuming they should go all-in one adoption. But many insurers have achieved success with an incremental approach. The most vital decision to make before doing anything is to define a clear-cut roadmap.
KenmugRage leverages an experienced team and industry-leading infrastructure to tailor quick-to-deploy solutions. Here are some of the important considerations for an insurance agency before moving to the cloud.
Develop solid collaborative capabilities for better transparency and information sharing now and in the future
Laying down a transparent governance structure for decision-making and other related important functions
Establish a comprehensive governance structure that can meet SLAs
Implement a custom strategy considering the level of standardization and risk involved
Regular monitoring to track the progress on current and long-term needs & opportunities.
Define and plot the measurement metrics for how to draw the value along with its business need alignment
Monitor and manage processes to address existing and long-term business needs and opportunities
Reinforce the success of cloud offerings with continuous training initiatives and activities
Appraise IT partners periodically to assess their ability to improve functionality, SLAs, and integrate data across services
Top 3 Cloud Service Providers For Insurers In 2021
| | | | |
| --- | --- | --- | --- |
| | AWS | Microsoft Azure | Google Cloud |
| USP | A global leader in public cloud computing with professional support for storing & maintaining data lineage at scale | A hybrid player with infrastructure configuration best suited for big enterprise-grade projects | Ideal for managing multi-cloud workloads, GC is feasible and offers unmatched flexibility, scalability & interoperability to insurance carriers |
| Key Offerings | Compute resources, secure data storage, database, networking, machine learning, analytics & AI, developer tools, enterprise applications, IoT, blockchain. | Storage, compute resources, mobile, CDN, data management, AI & ML, IoT, developer tools, blockchain, functions. | Compute, networking, databases, storage, big data, management tools, IoT, cloud AI, API platform, security. |
| Cost | 12-month free tier | 12-month free tier | 12-month free tier |
Steps To Seamlessly Navigate Your Cloud Migration Journey
Insurers may see the adoption as a daunting process but with a defined roadmap and following the listed 4 key steps the transition would become smoother:
Analyzing Requirements and Establishing Clear Objectives 
Before embarking on a digital transformation, insurers should analyze their business needs and define their expectations in terms of operational efficiency and swift adoption of new cloud technology in insurance.
Assign Responsibilities and Define Ownership 
Cloud adoption in insurance calls for clear ownership and the delegation of key responsibilities to the IT team, third parties and business owners.
Meet Security & Compliance Concerns
Insurers must ensure data security and privacy and take the necessary steps to make regulatory authorities understand that proper protocols are in place.
Incorporate KPIs
Measuring the right performance metrics accurately helps identify and leverage early opportunities and gain momentum as the migration takes hold.
With an experienced technology partner, a proven roadmap, and the right service provider, your organization can solve complex challenges, speed up your digital transformation and uncover new opportunities to reach customers.
Must-have Modules In A Cloud Insurance Platform
Here's a comprehensive list of modules to include in a comprehensive platform that boosts your productivity, saves time and efficiently caters to your customer needs.
Policy Life-Cycle Management
Policy quick view
Document generation
Logging & auditing capabilities
Email tracking
Custom workflows
Agent & Broker Management
A centralized dashboard
Search facilities with linked accounts
Custom onboarding workflows
Bulk policy import
FCA information capture                                                                                                                                                                   
Product Configurator
Integration with third parties
Configurable Workflows
Data capture forms
Distribution options
Web Services Mapping
Claims Handling
Standalone Claim Portal
Complete lifecycle management
Support for claims mobile app
Integrated Reports
Customizable workflows
Settlement facilities
Secure Document Management
GUI blocks editor
Workflow enabled email engine
Secure document storage
Digital signature
User-based controls                                                                                                                                                                                       
Data Security
Staff & client user management
Single sign-on with self-service capabilities
Multi-factor authentication
Lightweight directory access protocol
Ownership & access rights
Encrypted data at rest
Business Continuity
Regular backup
DR checks
Failover system
Third-party 'value' lookup
Advanced rating functions
Matrices & rules tables
Real-time rate updates
Logging and reporting
API for rating
Import & Export Capabilities
Bulk import policies
Bulk import brokers & agents
GUI tools
Self-service mapping
Accounting
Customizable chart of accounts
Policy deposits
Dynamic Reporting
Ledgers & Trial Balance
Reversal & refund
Commission Handling
Reimbursement of Claims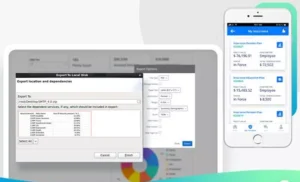 Use Cases Of Cloud In Insurance Industry
How Cloud Migration Enabled A Leading Dutch Insurer To Cut Infrastructure Costs By More Than 50%
A health insurance company's premium calculator attracted at least 12,000 users daily for only two months in a year. This yearly cycle meant unnecessary payments for infrastructure and server capacity that remained unused for the remaining 10 months. The spike in online traffic exerted immense pressure on the digital infrastructure throughout November and December.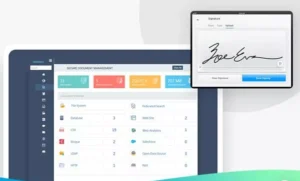 Additionally, with more and more policyholders turning to the digital platform, the peak in traffic would only grow.
To cope with this, the company was looking for a more cost-efficient and scalable alternative to hosting. Moving the application to the cloud made sense and it empowered the insurance carrier to:
Instantly release improvements to its app
Quickly find and fix problems in app performance
Exceed customer expectations even with sudden traffic spikes
Increase savings by more than 50%
By migrating their calculator app to Microsoft Azure, the insurance company unlocked its capability to scale infrastructure on demand and reduced hosting cost. The move was well worth the effort and proved to be highly profitable.
What The Future Holds For Insurers
To conclude, a move to the cloud may seem costly for insurers. In the distant future, it will drive the way for businesses. Forward-thinking organizations that will embrace it early will have an added advantage. Those who are reluctant to this change may later struggle to match their competitors.
They must budget for bandwidth, migration, adoption, training, rewriting application architecture to name just a few items. The integration of clouds and legacy infrastructure during a migration phase can be challenging. But in the long run, it would help benefit from reduced IT overhead costs with inoperability and efficiency improvements.
KenmugRage Software has extensive experience in implementing solutions for the cloud in the insurance industry that are tailored to meet the industry's dynamic needs. We can also help you build custom cloud solutions to automate your business operations, enhance customer experience and lower your overheads.
You can count on our experienced team, equipped with a comprehensive technology stack to help you create the best solution for your business. We will work with your team to capitalize on the cloud.